People Of The Forest
Found only in Indonesia and Malaysia, these intelligent apes are known by the local name orang hutan – literally 'people of the forest'
Orangutans are the only Asian great ape and share around 96.4% of their DNA with humans. Once widespread across southern Asia, they now only survive on the islands of Sumatra and Borneo.
There are three recognised species – the Bornean orangutan (Pongo pygmeaus), the Sumatran orangutan (Pongo abelii) and the recently described Tapanuli orangutan (Pongo tapanuliensis). The Tapanuli orangutan lives south of the Sumatran orangutan's range, with their closest populations only 100km apart.
 Although mostly solitary, orangutans typically have large home ranges with extensive overlaps.

 Orangutans communicate using several vocalisations including the male 'long call' which can be heard from nearly a mile away.

Orangutans are highly intelligent, and in captivity have been shown to recognise themselves in a mirror.

 Wild orangutans use medicinal plants to treat wounds; different populations have their own traditions of tool use, showing they have unique cultures.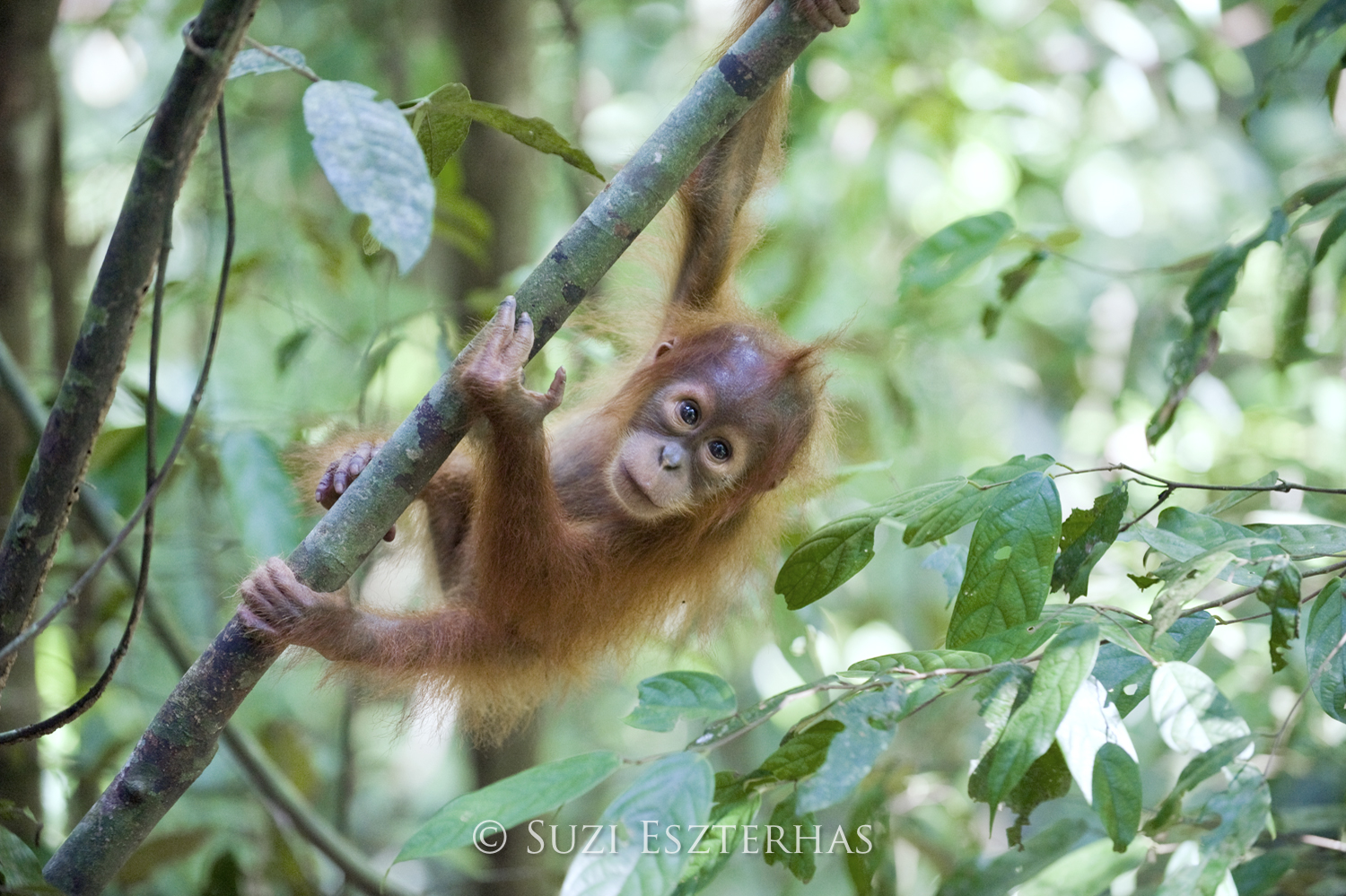 The orangutans on Sumatra are almost entirely arboreal (so they can stay safe from the tigers – Sumatra is the only place on the planet where orangutans and tigers co-exist), A total of 90% of their food comes from the forest canopy: they feed on hundreds of different plants – figs and durian fruit are among their favourites. They help to spread seeds in their dung which promotes forest regeneration. 
Every night orangutans build a new nest to sleep in, creating gaps in the canopy which allow light through and stimulate plant growth in lower forest layers. They are known as 'gardeners of the forest' because of the vital roles they play in supporting and maintaining the ecosystem.