Join us on this 13-day conservation adventure, where you will have the opportunity to experience Sumatran orangutan conservation first-hand and see orangutans in their forest home.
Projects
On this 13-day trip you will be helping our conservation partners at Bukit Mas, Leuser Nature School and Cinta Raja. Bukit Mas is a 100-hectare plot of land on the edge of the Leuser Ecosystem. The site is divided between forest restoration and social initiatives such as permaculture and education, and is a very special place. Sabar, the Permaculture Manager, described it as 'a dream come true'.
The Leuser Nature School is housed in a beautiful bamboo building at Bukit Mas. It is an incentive for local farmers to become guardians of the forest, as it provides free education for their children in exchange for their active involvement in forest restoration and protection efforts. At Bukit Mas, you will have the opportunity to assist with permaculture and restoration, and you can also get the school children to test how many words of Indonesian you've picked up!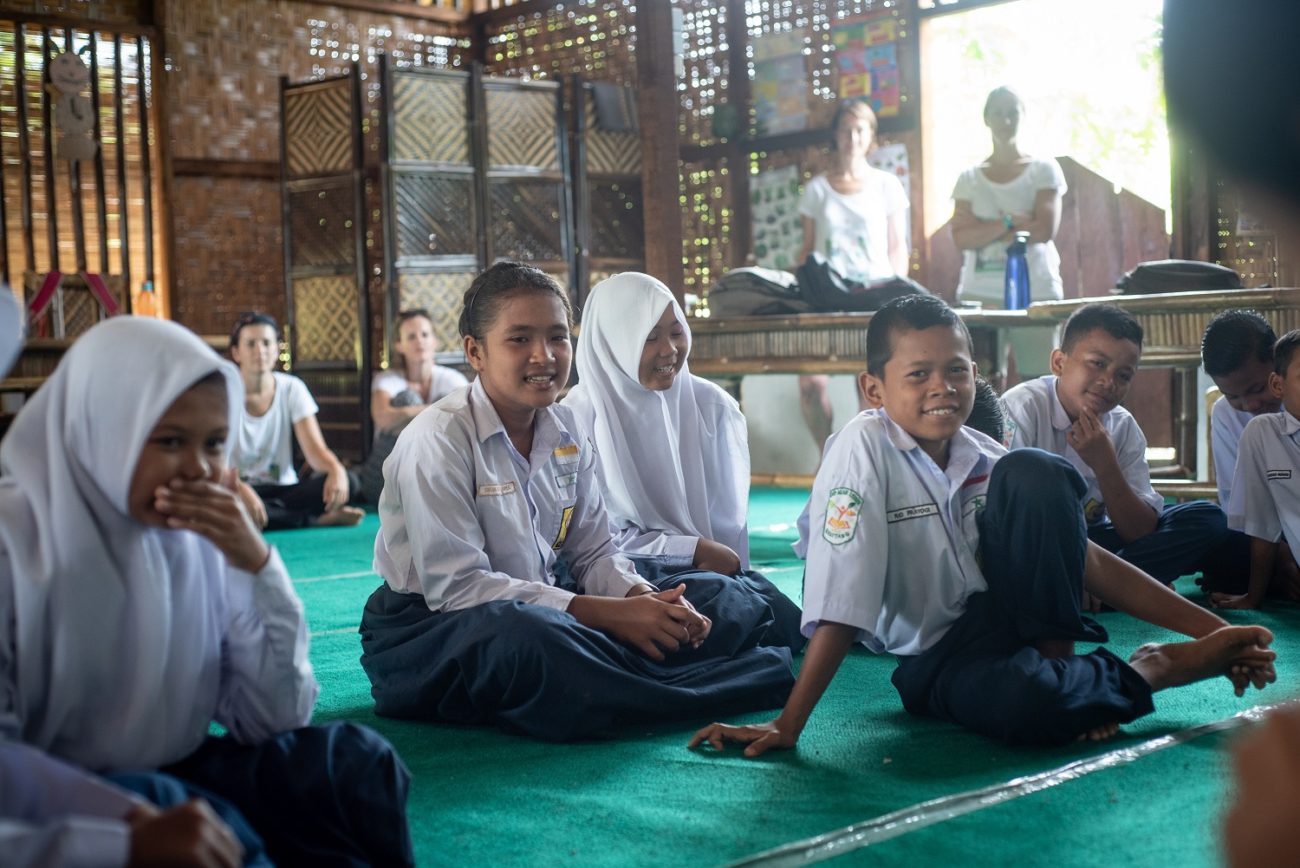 You will also assist with two other projects during the trip. At Cinta Raja III, a forest restoration site that SOS has been supporting since early 2018, you will see how the restoration staff nurture trees from seeds through to being large enough to plant. As the site is now over a year old, you will also see and hear how much wildlife is already returning to the area.
The second project in the area is an 890-acre plot of land which we at SOS raised money to buy. This site is earlier in its development, so you will assist with anything from preparing tree nurseries to walking transects with Rio, the restoration team leader, as he works to establish what native tree species are growing around the site.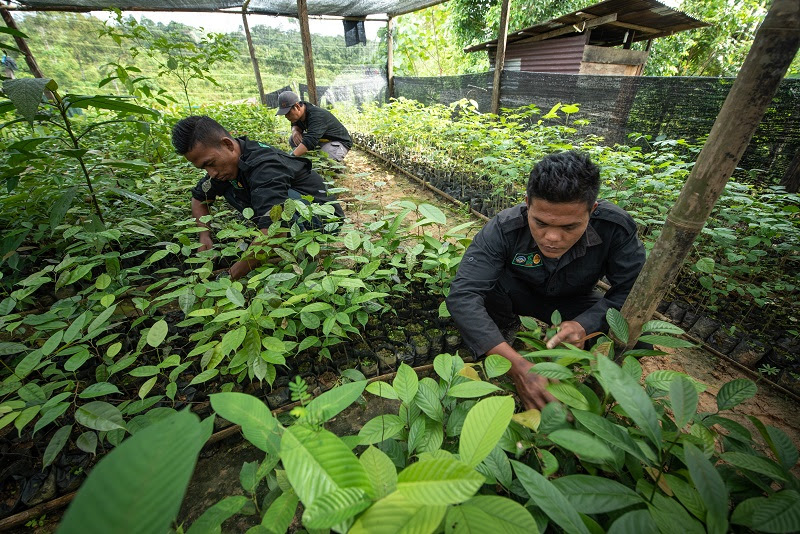 Finally, after all the hard work is done, you will have a few days in Bukit Lawang to rest, relax and take a trek through the forest to see orangutans in the wild.
Practicalities
The trip will take place from 15th – 27th March 2020, with a group of between 10 – 20 people. You will be accompanied throughout the trip by local guides (English-speaking), driver, and a Different Travel UK tour manager.
Accommodation will consist of a combination of hotels and project cabins, depending on location. All your meals are included except for a couple of lunches and dinners – full details are available on the itinerary.
The minimum age for this trip is 18, although 16-17 year olds may register if accompanied by a parent or legal guardian.
Next steps