We remember our founder and the amazing things she achieved.
Lucy Wisdom, performance artist and conservationist: 21 November 1956 – 19 December 2009.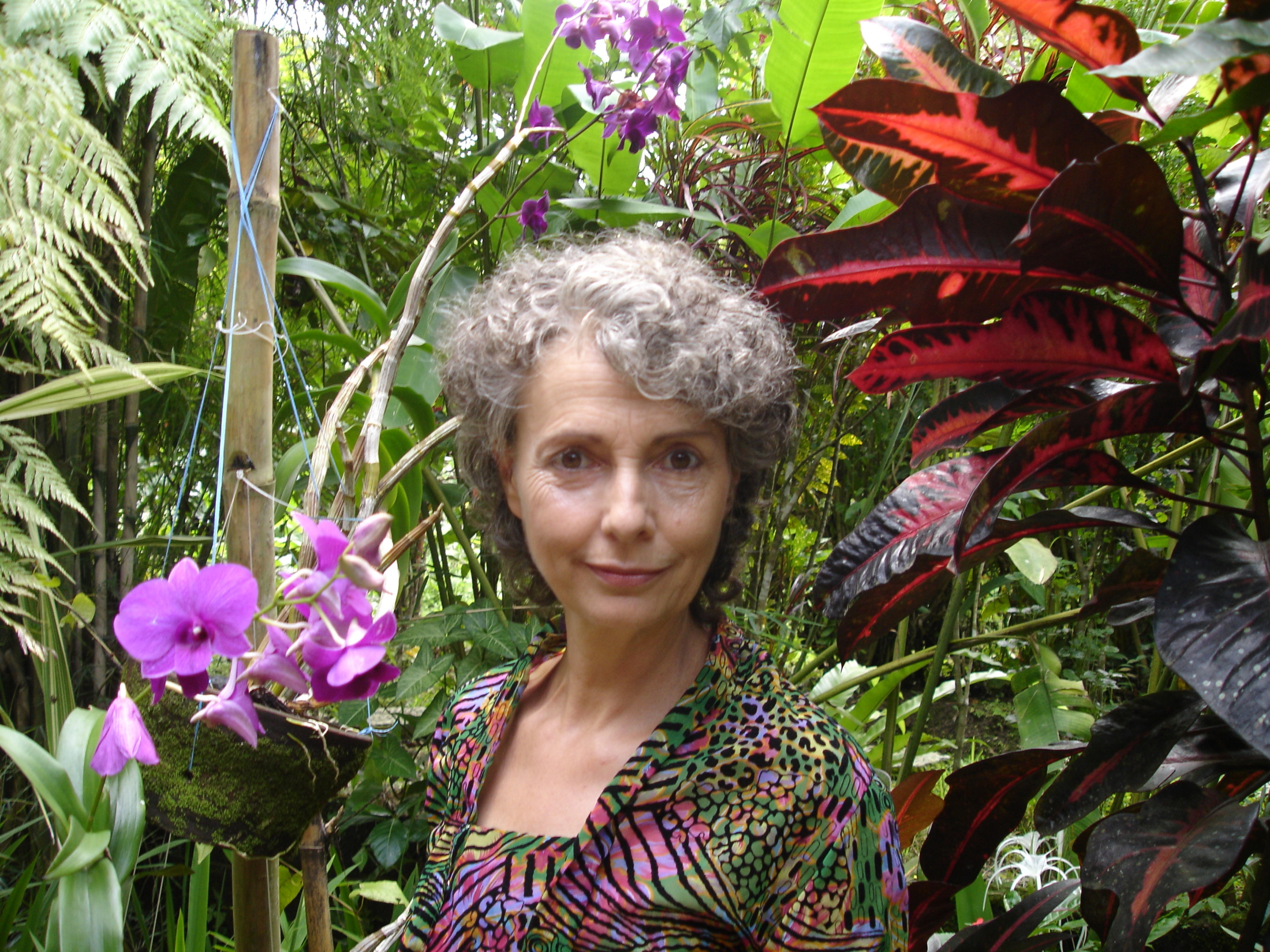 Lucy Wisdom brought colour and passion to everything she did, and above all to SOS. She fostered SOS's growth from a one-woman campaign to a small but vital international conservation organisation, whose projects and campaigns allow wild orangutans the chance to thrive in the forests of northern Sumatra.
In the 1980s Lucy was training as a flying trapeze artist in Paris. In 1994, after surgery for breast cancer, she found herself swinging off forest vines in Sumatra, teaching young orangutans at a rehabilitation centre to hone their skills in their natural environment.
Lucy soon realised that saving individual apes could not prevent the imminent extinction of the species as a result of the loss of their habitat, and set up SOS in order to realise her vision of a safe future for wild orangutans and their forest home. In 2001 Lucy co-founded the Orangutan Information Centre (OIC) with a group of Indonesian conservationists to protect orangutans as a keystone species in the rainforest ecosystem. OIC remains our close partner and ally to this day. Lucy was passionate about enabling local solutions to conservation challenges, and we are proud to continue to champion this value at the heart of our work.
Lucy's achievements were recognised in awards, including Hero of the Month by Marie Claire magazine and Ethical Businesswoman of the Year (2009), and she is honoured in our continuing work in Sumatra with the success of the Lucy Wisdom School. 
Built in 2018 with funding from SOS (much of this provided by Lucy's friends and family), the Lucy Wisdom School is a testament to community involvement in conservation. In its first year, the school had 16 pupils from neighbouring villages; by the start of its second year, this had doubled, and there is already a waiting list for 2020. The school looks idyllic – a bamboo structure with a rainforest backdrop – and, just like Lucy, its teachers and pupils are committed to environmental education. Alongside the regular curriculum, there are lessons about animal and plant biology, conservation and agroforestry. The school occupies the same site as OIC's permaculture training centre, so pupils can help to tend the plants growing there, and even have their own vegetable garden.
Helen Buckland, SOS Director, says, "It has been 10 years since Lucy lost her battle with cancer. It was her illness that brought Lucy to Indonesia, where she fell in love with the rainforests, the people, and of course, the orangutans. When she was working and travelling as a trapeze artist, she could never have guessed where she would end up using her acrobatic skills – and of course she went on to use her passion, dedication and joie de vivre to create an organisation which continues her life's work all these years later. I think Lucy would be so proud of the impact that SOS is having. SOS is today recognised internationally for its valuable contribution to the conservation of the Sumatran orangutan and the Leuser forests. Lucy's endless dedication to orangutan and forest conservation was an inspiration to so many people, and we at SOS are proud to continue the work she started."