RSPOnly: A Student's Palm Oil Perspective
We caught up with Amy Staff to find out about her experiences as a student navigating the sustainable palm oil world, and about her new campaign – RSPOnly.
What is palm oil?
Palm oil is the highest yielding and most versatile oilseed crop, producing up to 9 times the amount of other vegetable oils. It is found in approximately 50% of EU supermarket products including food, fuel, cosmetics, and detergents.
Why Not Boycott?
The majority of palm oil is cultivated in Indonesia and Malaysia, but sadly between 1990-2005, 56% of plantation expansion occurred at the expense of primary rainforest. Consequently, deforestation, biodiversity loss and human rights abuses are commonly associated with its use. However, due to its high yield, boycotting palm oil would only displace and intensify the problem. Oil palm is also a perennial crop, thus is much cheaper to produce than seasonal oilseed crops (e.g. soybean and rapeseed). As a result, oil palm has become an important contributor to poverty alleviation and rural development.
Supporting RSPO (Roundtable for Sustainable Palm Oil)
Through her RSPOnly campaign, Amy is aiming to improve student knowledge of and infrastructure to purchase sustainable palm oil products, as at present only 19% produced is certified as such by the RSPO. This certification ensures that primary rainforest is protected, workers get a fair price for their product and plantation biodiversity is improved.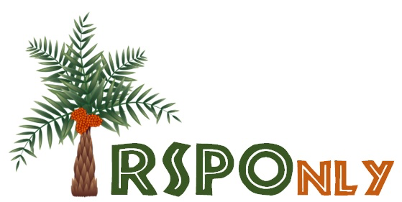 Tackling the Controversy and Unclear Labelling
As a student with limited time, Amy found it increasingly frustrating that supporting sustainable palm oil wasn't as easy as simply looking for the RSPO logo on products. Controversy surrounding the issue, paired with limited space on packaging means that many companies are hesitant to use it. This consequently discourages all but the most motivated of consumers.  To sidestep this issue, in 2017/2018 she successfully lobbied her students' union to commit to stocking only RSPO certified products within their shops, and assisted UWE to write the first palm oil policy of any university worldwide. This states that by the end of 2020, all palm oil cleaning and catering products used within the university will be RSPO certified where possible.
Amy has since spoken at several national procurement group meetings and conferences (HEPA, APUC and EAUC) around the UK, and encouraged 15 other higher education institutions to pledge to follow suit. Following palm oil campaign research placements at the Eden Project and Bristol Zoological Society, Amy was also taught about the effectiveness of sharing positive palm oil stories when attempting to gain support of the general public, and has opted to do this through her RSPOnly social media channels.
Next Steps
This summer, Amy will begin working with The Students' Union at UWE to label their sustainable palm oil products and assess how this might improve sales. In addition, Amy is working with Bristol-based graphic designer Ruby Craner-Buckley to create a pocket-sized sustainable palm oil shopping guide specifically for students. This will be disseminated to all UWE freshers in September 2020.
How can YOU get involved?
Look out for the RSPO logo (below) when shopping
Download the Giki app
Support businesses striving to use sustainable palm oil, like Bristol Zoo and the Eden Project
Sign RSPOnly's petition to see Bristol become a sustainable palm oil city
Check out RSPOnly's Facebook page to keep up to date with positive palm oil stories
Request your FREE copy of RSPOnly's Sustainable Palm Oil Shopping Guide for Students here.