Become an Orangutan Guardian and be in with a chance of winning a gorgeous Lush orangutan soap
Sign up during October for a monthly donation of £10 or more to enter yourself into the prize draw!
To work towards our vision of a safe future for orangutans in the wild, it's hugely important to us to have regular funds available. Having regular funds means that if we have an urgent situation on the ground requiring immediate intervention, we don't have to wait until we have raised the money, as we have funds ready to use to rescue an orangutan, place a deposit on a piece of land for reforestation or help recruit an expert consultant to attend talks about protecting orangutan habitat against poorly-planned infrastructure development.
Our regular donors – or Orangutan Guardians – provide the steady income we need – both to respond to situations as they unfold, and to plan for the future. We carry out continuous monitoring and evaluation of our projects and we are always working to ensure that what we do is effective. Having a regular stream of income means we can do this and that we can set money aside in our Development Fund for ambitious future projects.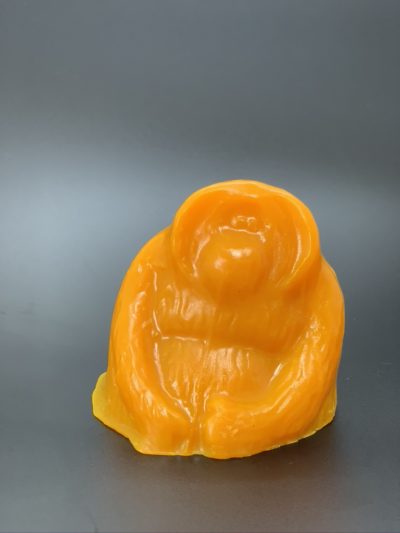 Become an Orangutan Guardian
If you sign up for a monthly donation of £10 or more during October 2020, we will enter you into a draw to win a limited edition Lush orangutan soap. 10 winners will be chosen at random on 1st November, and will receive a soap via post shortly after that.
Click here to set up your donation. Thank you for helping us to protect orangutans, their forests and their future.