French company Ciel D'Azur make organic cosmetics with a focus on minimal environmental impact. They ensure that their manufacturing processes are carried out with respect for biodiversity and natural balance. As members of 1% for the Planet, they are also committed to giving something back by supporting environmental and conservation causes. The company's employees volunteer their time for NGOs in France, including agroforestry projects and organisations fighting against climate catastrophe, and they also look for projects further afield to support with donations.
We were delighted when they contacted us and offered to make a donation towards tree planting. When they first got in touch, we were nearing the end of our Rainforest Home Appeal, so when we explained the appeal to them they were keen to help. We suggested they could fund tree-planting once the land purchase was complete, and they donated enough to plant 12,038 trees!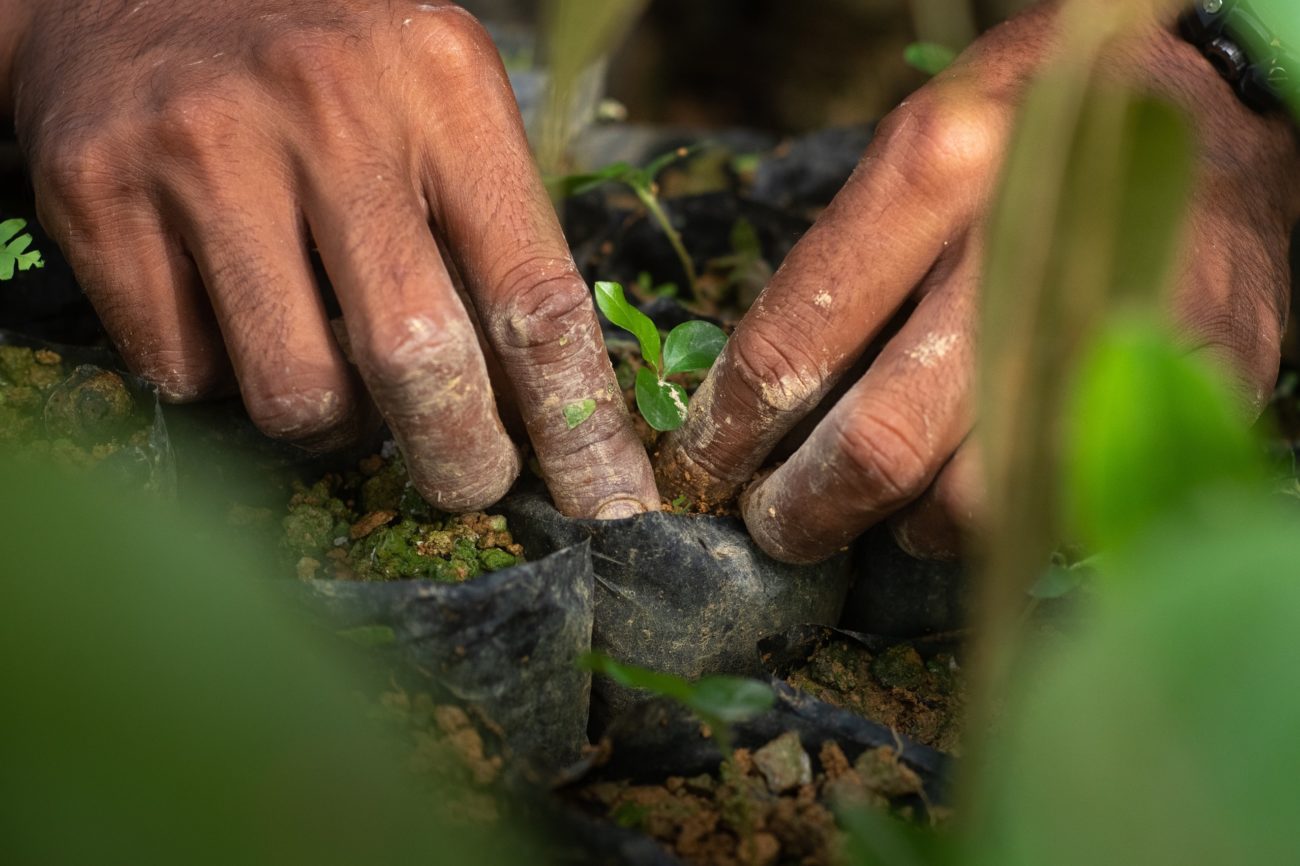 A representative from the company said:
"The reason we chose the Rainforest Home Appeal is that we are aware that our activity is producing byproducts like carbon dioxide, and our carbon foot print needs to be absorbed by such actions as planting trees. We believe that tree-planting is the best way to fix C02 in the simplest and most natural way!"
Now that the oil palms are being removed from the land, it won't be long before the OIC restoration team can start growing some of the seedlings Ciel d'Azur have funded. We look forward to bringing you updates and photos once these new trees start to grow. Huge thanks to Ciel d'Azur for making such a fantastic contribution to the next phase of restoration.