Towards a thriving future for orangutans, forests and people
SOS is delighted to launch our Conservation Greenprint, our strategy to 2030. It is a groundbreaking roadmap for orangutan conservation with communities, partnerships and science at its core.
Our plans have evolved from more than 20 years of impactful programs and partnerships – only possible thanks to our loyal and passionate supporters. Our Conservation Greenprint explains how we will now take our conservation efforts to the next level in the years ahead.
I want to invite our friends, allies and supporters – whether you've been with us since the beginning, or joined us more recently –  to celebrate the positive impact we have had for orangutans and their forests over the last two decades.
Together, we have achieved so much, such as backing our incredible frontline partners and forest-edge communities to plant over 2 million trees and protect millions more. We have also addressed the connection between international trade and deforestation, which is vital for the protection of orangutans in Sumatra.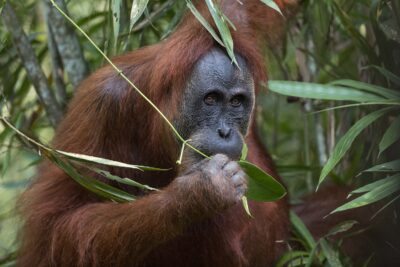 As we look to the future, our ambition is to enable orangutan populations to truly thrive, in well-connected and resilient forest landscapes.
Across the globe, threats to biodiversity are driven by systems which reward unsustainable activities that damage nature, over sustainable ones that protect it. We need to find new systems – not only for governments and industry, but for the people who live alongside and within critical ecosystems.
Finding local solutions to these global challenges is not easy, and balancing conservation with development takes time. However, it is essential to protect Sumatra's forests and wildlife while considering the aspirations of its people.
To move towards a thriving future for Sumatra's orangutans, communities and their forests, we must focus on three goals: Protect, Connect and Rewild orangutan landscapes.
Working alongside our frontline partners, local authorities and forest-edge communities, by 2030 we aim to: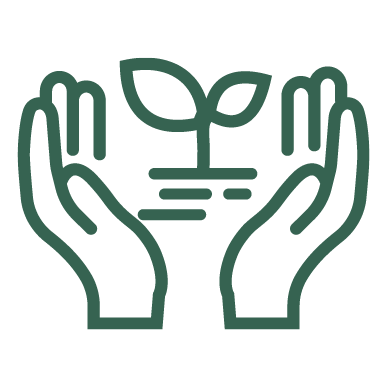 Contribute to the protection of 1.8 million hectares of orangutan habitat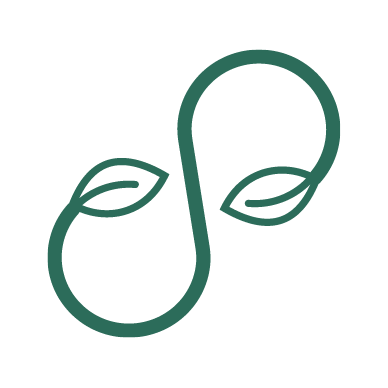 Prioritise the long-term connection of vital orangutan landscapes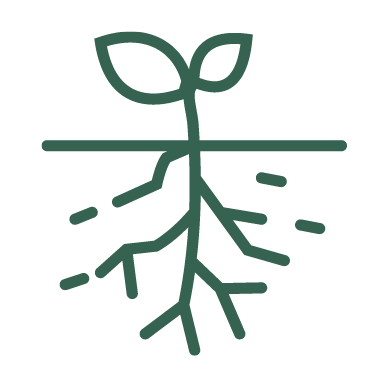 Enable the rewilding of 10,000 hectares of critical land so orangutans, and so many other species, have space to flourish.
These goals are bold and ambitious. We are confident that our ways of working also make them achievable. We have a unique and innovative conservation model based on our values and approaches, which you can learn more about here. 
Our partnerships and alliances are crucial to the way we work, especially the locally-based and community-connected organisations we team up with on the ground. These partners, with their deep insight and unwavering commitment, are key to our ability to take our Conservation Greenprint strategy off the page and into the field.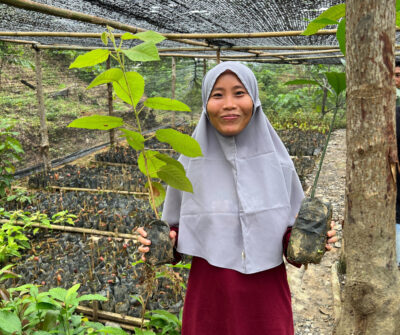 SOS has always valued genuinely meaningful collaboration with Sumatra's rural communities. They are the custodians of the island's forests and wildlife, and they will continue to be at the heart of our work. We don't take a 'franchise' approach to conservation – every project is completely bespoke to the community it serves. We respond to the individual needs and aspirations of each community, and we commit to them long term.
We're also firmly committed to using science, data, and evidence to design our programmes and track our impact. This means we can also adapt our plans as new challenges and opportunities arise. This helps us to make sure we're investing in the right places and the most effective activities to support orangutans and their rainforest home.
Ultimately, we aim to support communities in pursuing development without harming biodiversity. We want to help people living alongside orangutans benefit from intact forests, reducing both deforestation and poverty. Our programs build resilience for orangutans, their forest ecosystems, the surrounding communities, and the global climate.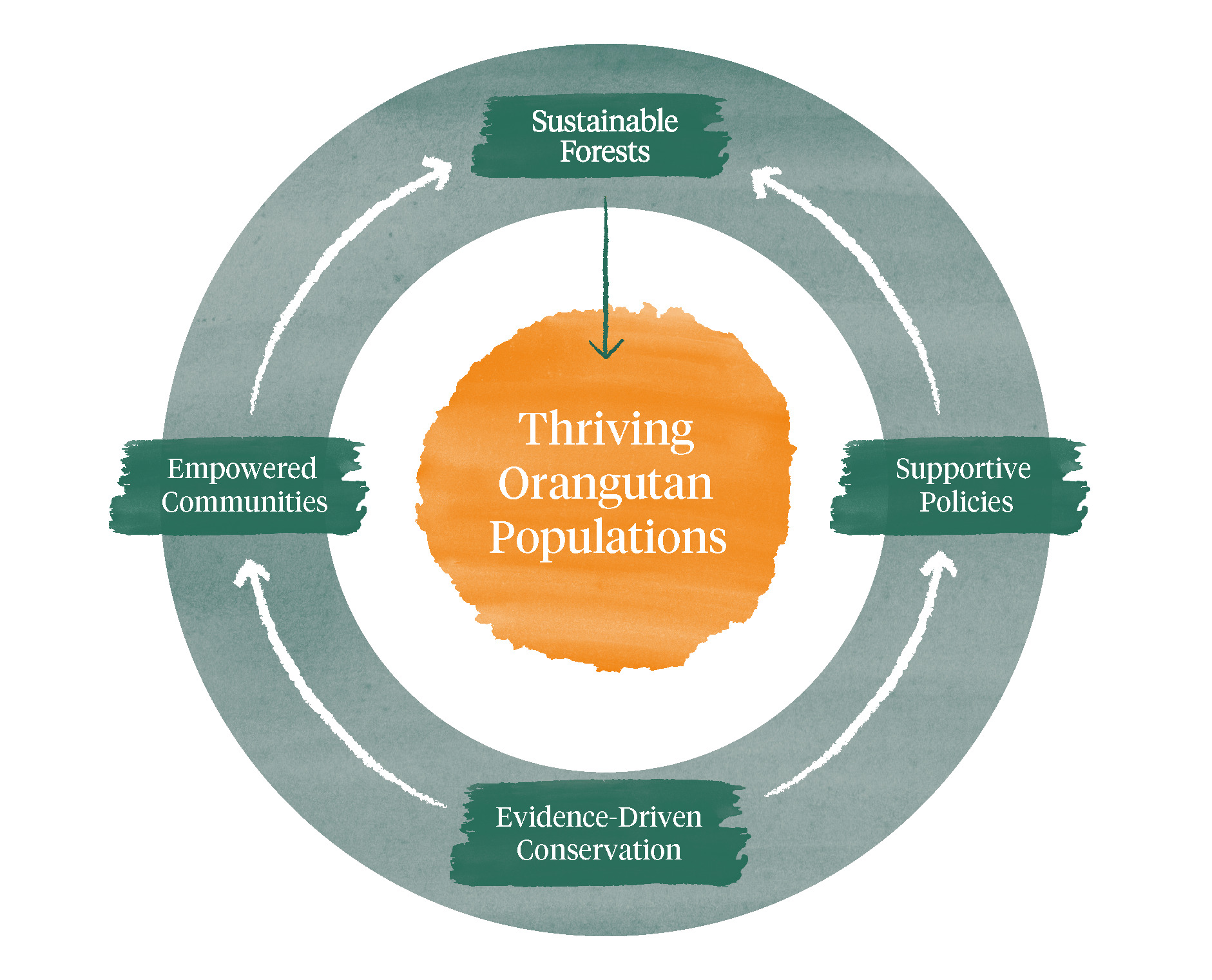 At SOS we consider ourselves conservation optimists. With our Greenprint we have a way to turn that optimism into a conservation success story. We are working with fantastic partners, we have proven strategies to scale up, and we have innovative approaches ready for investment.
With support from our vital donors and collaborators, we can help orangutans, nature and humanity to thrive, together.
We hope that you will join us on this ambitious and optimistic journey. Please dive into our Conservation Greenprint here.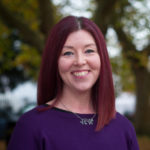 Helen Buckland, CEO