In 2018, SOS is partnering with leading animal artist Claire Thorogood on "A Painting for Life" - a project which will help save lives as well as creating beautiful paintings that will last a lifetime.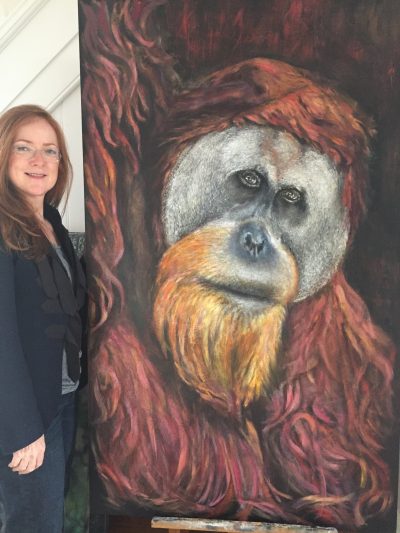 Claire is working on an ongoing body of work featuring portraits of Sumatran orangutans, with 50% of the sales proceeds going directly to help fund the care and protection of orangutans in Sumatra.
You can follow Claire's progress on each collectable original artwork, as she will share photographs and videos and talk a little bit about the story behind the painting as it progresses. So as well as hearing about some of the orangutans' individual stories, you will also see how Claire brings out the unique personality of the orangutans through her painting techniques.
The original artworks are available to purchase, with limited edition museum quality giclee prints also available.
You can browse the artworks that Claire has painted so far below. If you want to be the first to hear about new orangutan artworks, make sure you join our mailing list and follow us on social media!